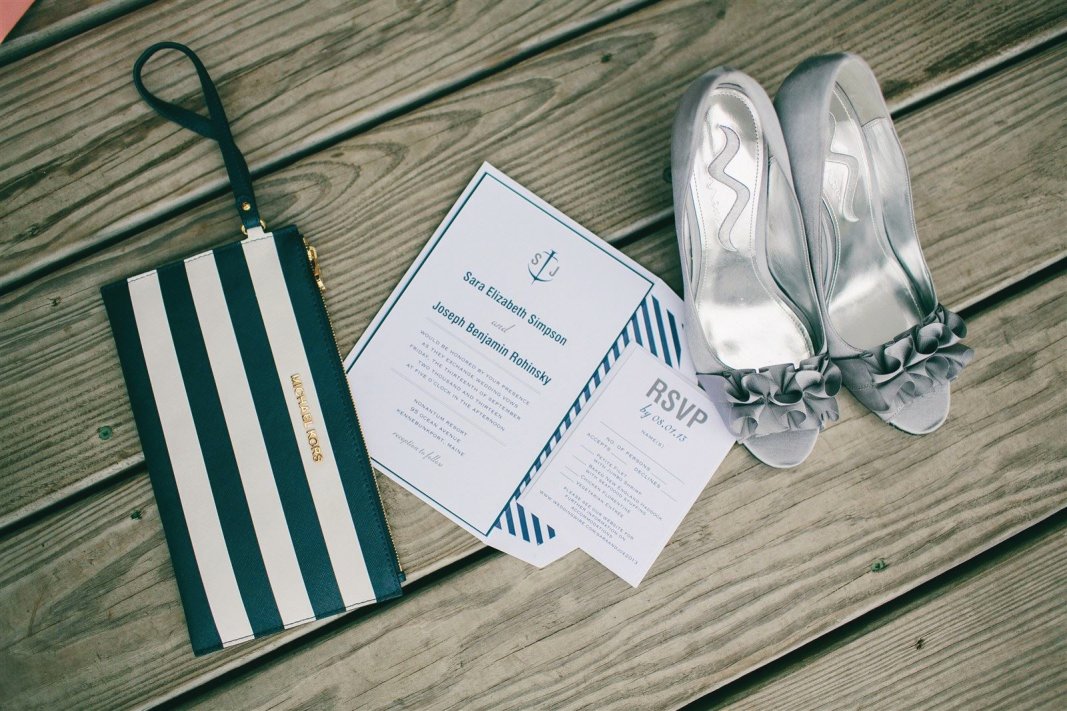 Since I have a deep love for Maine, grey and navy and anything nautical, I knew I was going to fall in love with this invitation!  I'm so happy that Sara shared the photographer's pictures with us.  She was also sweet enough to share the little short video of the day (which I would highly recommend to brides!  Think music video), and a glimpse at her link to all of her pictures.  I am wedding obsessed so getting to see the pictures from "my" brides' weddings is better than Pinterest for me! Thanks again Sara...I can't wait to work with you again on any other fun celebration you have in your future!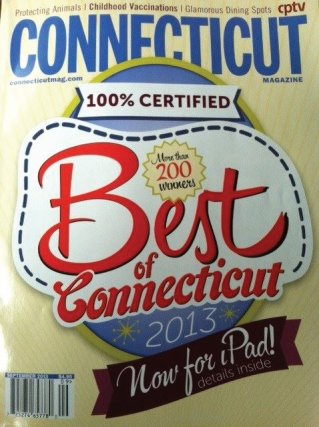 We are so very excited that
Respond if you please
 was chosen as a winner for Connecticut Magazine's
"Best of Connecticut 2013"
issue!!!  A great big thank you to all of our valued clients, family and friends who voted for us and whose continued support of our business means as much to us as any award we receive!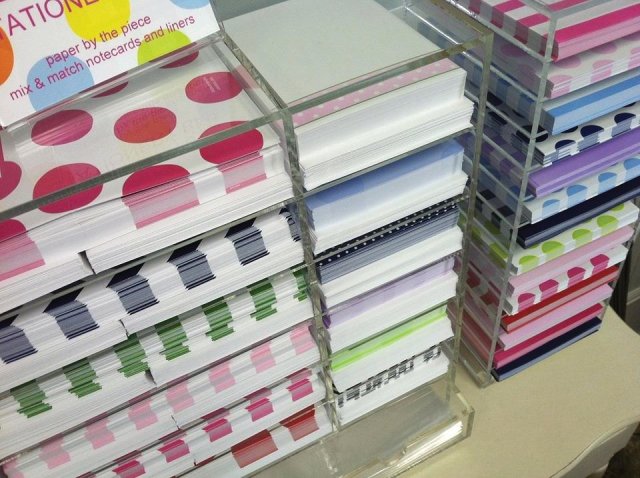 We are so excited about our BRAND NEW "Stationery Bar" at
Respond if you please
!  Come in and choose from our selection of fun new styles.  You can mix and match pieces and we even have a great selection of envelope liners to coordinate your look.  School is about to start...send in stylish notes and get noticed!!!  Looking for a cute card or note to put in the lunchbox?  We have a TON to choose from!  Want to encourage your kids to write to Grandma?  There's no better way than to let them choose their own stationery!  There are so many great reasons to pop in and have a look! 
Have to admit to a little feeling of withdrawal after Miss Megan's wedding. The weddings that we spend the most design time on always end up being my favorites. Like the anticipation and work leading up to Christmas morning and the fulfilled and happy feeling I have at the end of the day, there's always that feeling of "let's do that again!" I know our brides feel the same way about their wedding day. It is amazing to get to be a little part of each wedding and that we have the opportunity to "do it all again" over and over with each new bride! It never gets old!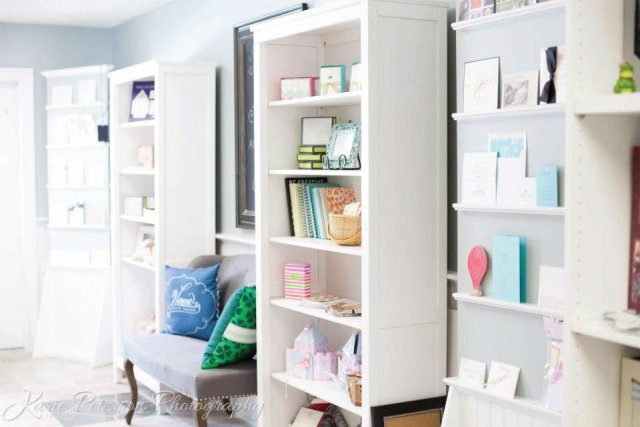 We are THRILLED to now be open at our new location in Bennett Square, Southbury!  What a fabulous Grand Opening this past weekend.  We can not thank Karie (of Karie Peterson Photography) enough for her gorgeous photos that grace the walls of the boutique and consultation area, and also for the great sneak peek pics she took for us.  We are so happy to be able to partner up with her!
     We look forward to expanding our boutique area while still providing our clients with the one on one personal attention that they have come to know from Respond if you please.  Our new consultation area is the perfect place to sit and browse our extensive collection of invitations and stationery.  Whether you are planning a small party or a grand affair, a baby shower or a wedding, we can help you choose the best stationery to meet your needs and exceed your expectations!
     Our boutique hours are Tuesday, Wednesday & Thursday from 10am-2pm, Saturdays from 11am-3pm, as well as any day or evening by appointment.  We realize that people lead very busy lives, so we are open to and can always work with complicated schedules.  Please do not hesitate to request evening and weekend sit down consultations. (appointments available by request)
Stop by and see us!  Respond if you please, 134 Main Street South, Bennett Square Suite 68 F, Southbury, Connecticut
We have decided it is finally time for us to put down roots of a different sort.  Respond if you please will be opening in our new retail space in Bennett Square in March!  We could not be more excited about the move and have already started the renovation process.  We can not wait to fill our space with stationery and gifts galore!  We will continue our signature "by appointment consultations" but we will now be able to offer walk in services and "grab and go" stationery and invitations as well.

There is nothing more exciting to me than seeing a wedding invitation in the mail!  

I just love the whole process of anticipation...who, when, where and most importantly (at least to this invitation lady!) what does it look like?  Today was no different when the mail came and I saw "something special"!  It did not matter that the save the date was for a client and friend,  it did not matter that I had actually done these for her!  I was excited all the same.  I knew the who, when, where and even the design, but something about the fact that it had been beautifully hand addressed, sealed and mailed and came out of the crisp envelope just as perfectly as it was tucked into it was enough to make my day!  I will admit, the fact that I promptly received a phone call from another guest saying that "hands down, those were the most beautiful, classy and unique save the dates" she had ever seen kind of caused me to have my head stuck in the clouds for the rest of the afternoon!  Now about that beautifully addressed envelope...I may need to coerce the bride to get on our payroll!

It is always hard for a perfectionist to give up any creative control.  This was no 

different when it came to creating a new website for Respond if you please.  After 

having the website in a perpetual state of "under construction" and driving our sweet web-guy insane, I decided to forge ahead and build this site to serve as our interim site.  I still have visions of an over the top creation but with so many wonderful projects in the works, that will have to wait!

      

0

/