Showcase your exciting family news with one of our beautiful announcements. A new baby, graduation or a new address?
We will work with you to select the perfect announcement from our collection or contact us for complete customization
services. For our local clientele, we offer photography services to assist you in capturing the images of the joy you want to share.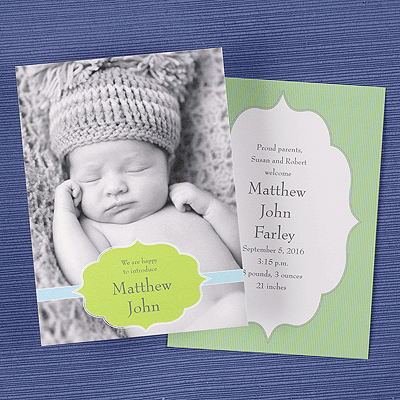 Birth Announcements

Birth Announcements

Show off your new baby in style with unique and beautiful birth announcements!Show off your new baby in style with unique and beautiful birth announcements!

0

/